Mixed Voice Acapella Ensemble
Our Story
Wrablers are a mixed voice acappella ensemble. Many of us have been singing together for nearly fifteen years in other formations, but we've been meeting as Wrablers since 2011. Our name's a spelling mistake; Matt took the minutes of the meeting where we decided to be called Warblers and history was made. Wrablers ever since. We think it's apt; we can be a rabble, on occasion, and warbling's much too cutsey a term for what we do.
For the first six years we were leaderless; now we're much more grown up and have recently got a Musical Director. Things are definitely on the up.
We meet every other week in Southwark to rehearse. We'd love to have another soprano, and maybe another tenor join the group. Interested? Email us!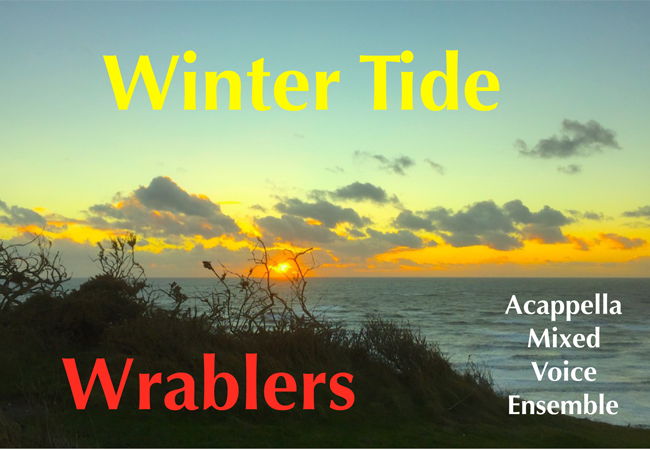 Winter Tide
This December – a folk antidote to the 80s gig in the summer. Loads of lovely folky, well known tunes plus your Christmas faves.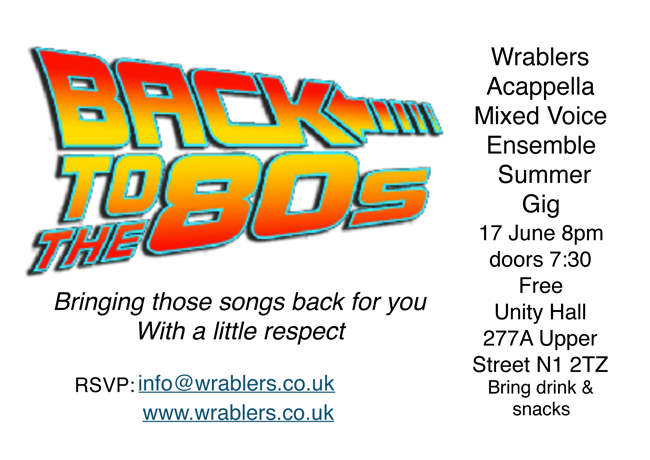 Back to the 80s
A programme of groovy 80s tunes designed to get you singing and tapping along. Unleash your inner New Romantic.
You don't suck and you're not boring
Winter Tide
It's that time again, folks! It's our Christmas Gig. We're new and improved – two new members to show off since last time, and NEW Musical Director. It's gonna be massive!
Summer of Love
Songs from the summer of love 1967 (and 68!). Requests?